About Redline & Redline Woodworking
After 30 years of owning and operating an architectural woodworking company in Pennsylvania, Kevin decided it was time for a change. He and his wife Colleen already owned an old farm on the Pemaquid Peninsula in Mid-Coast Maine, and so the decision was made to move there and continue woodworking on a much smaller scale. Since building easels would not only challenge his woodworking skills but could provide a nice income as well, it made sense to continue to do that in Maine.
During the transition, a barn was built and a small but efficient shop set up and then it was back to work building easels. "I love tinkering and I am almost never satisfied with a design, so I have taken the opportunity to make small improvements to the existing models and also add a few new products to offer to museum customers. Even though I am not retired, it almost feels like I am. Without employees and hard deadlines like I had in PA, the pace of work is more leisurely. With the barn attached to the house, even Maine winter weather doesn't pose much of a problem."
When he's not in his shop or working on his 170 year old High Posted Cape, he spends his time kayaking and exploring the many small islands along the Medomak River. Raising chickens of various breeds is another hobby that keeps Kevin & Colleen along with a few neighbors supplied with fresh eggs.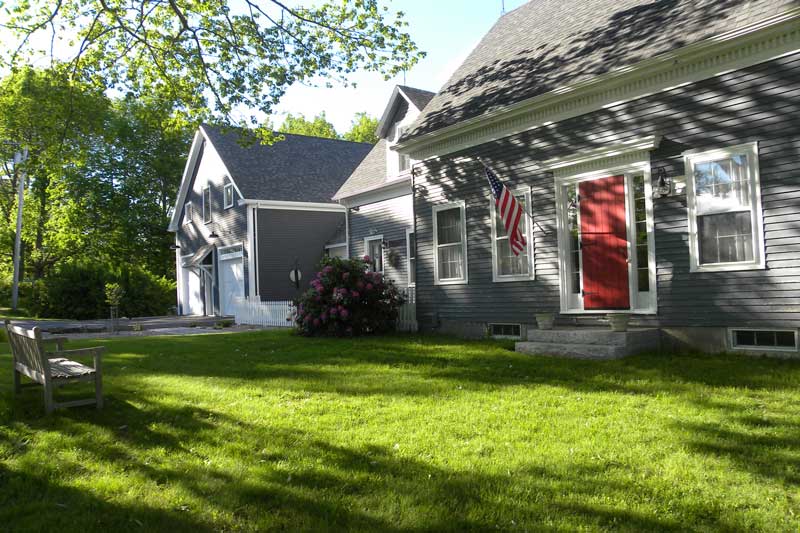 New barn/workshop married to old house, or the classic "Big house, little house back house, barn."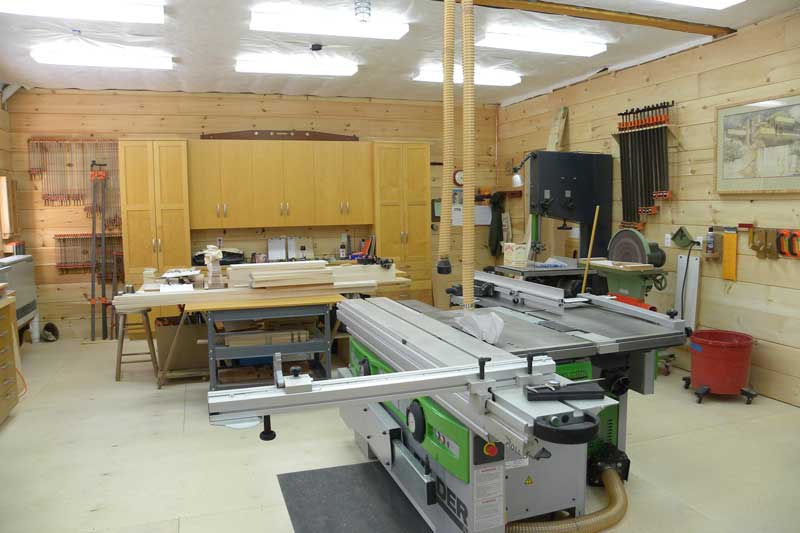 The heart of the shop—Felder CF 741 Professional Sliding table saw, shaper, planer & jointer combination machine.