CE 300 Easel
Responding to requests for a more modern looking & slightly less expensive easel, the Center-Post model was designed to meet those requirements. It still has the same basic functions of Model 100 except it does not have a tilting painting frame feature, although it could be added upon request. Because of its upright construction and deep main frame, it can be built as a double-sided version, with both sides having the full compliment of functions. This is especially useful for smaller studios where space is at a premium.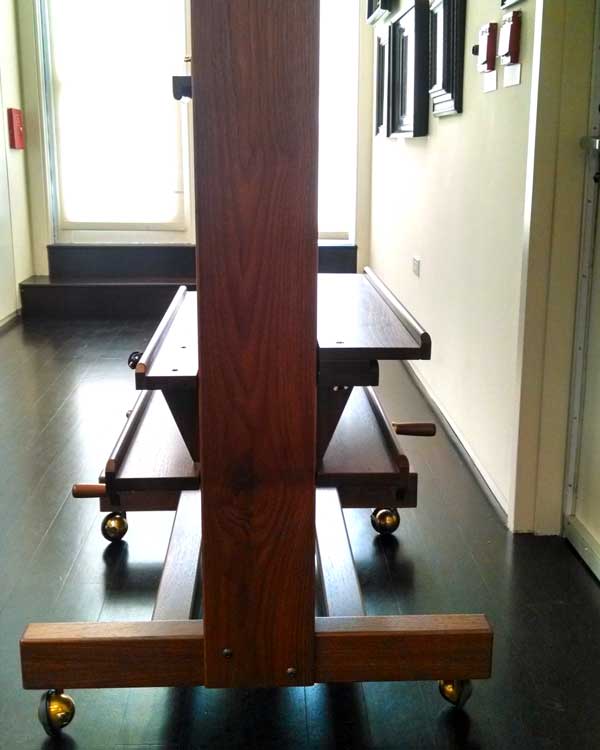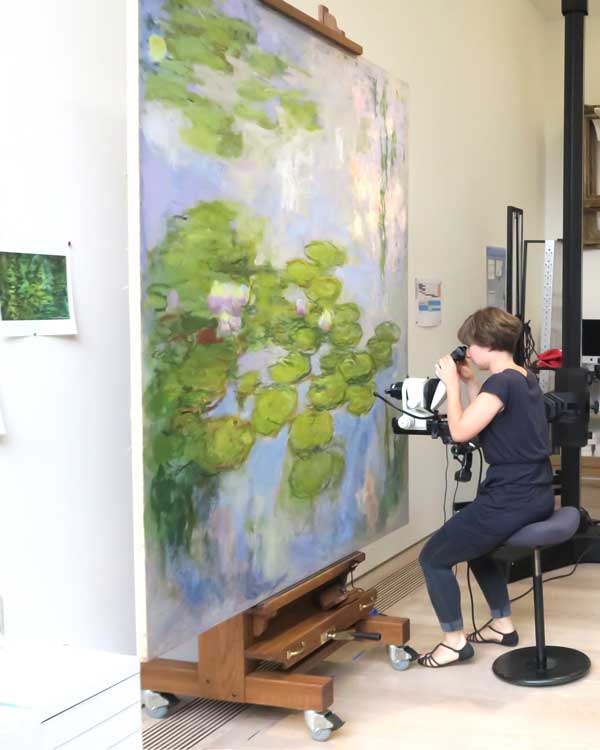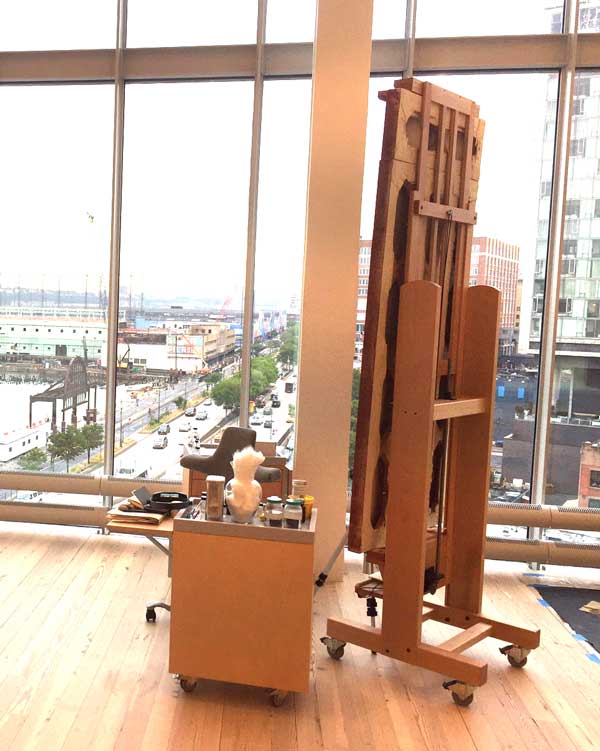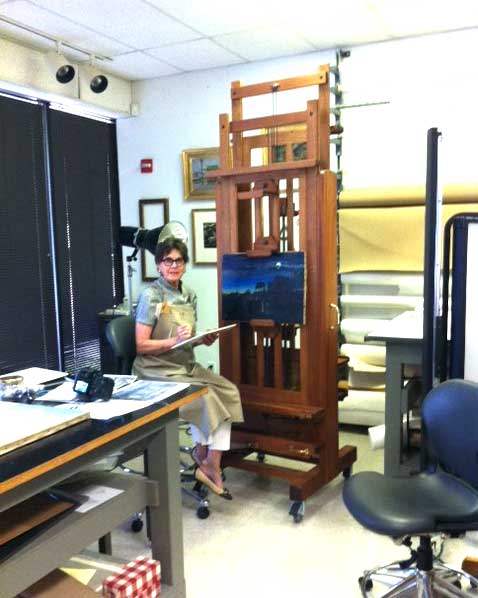 CE 300 Specifications
Wood Type:
Maple, Cherry, White Ash as well as the more traditional Walnut or Mahogany
We can build your easel in a wood choice to match or compliment your studio's motif.
Finish: Hand rubbed Tung oil
Dimensions:
Base – 30" (76cm) wide x 30" (76cm) deep
Height in closed position – 87" (221cm)
Overall height – 162" (411cm)
Maximum painting height capacity – 104" (264cm)
Minimum painting height capacity in main clamping frame – 54.375 (138cm)
Maximum painting height capacity when using auxiliary stay – 48.375 (123cm)
Typical tray depth – 3" (8cm) *can specify other depths
Construction Features:
The main upright is notched & bolted through the base.
All other frames are mortise & tenon joinery.
Tongue & groove tracks are precisely machined & waxed for smooth operation.
Mechanical:
Height adjustment is hand cranked
Painting clamping frame is adjusted via rope & pulley
Sturdy casters lock the wheel & the swivel movement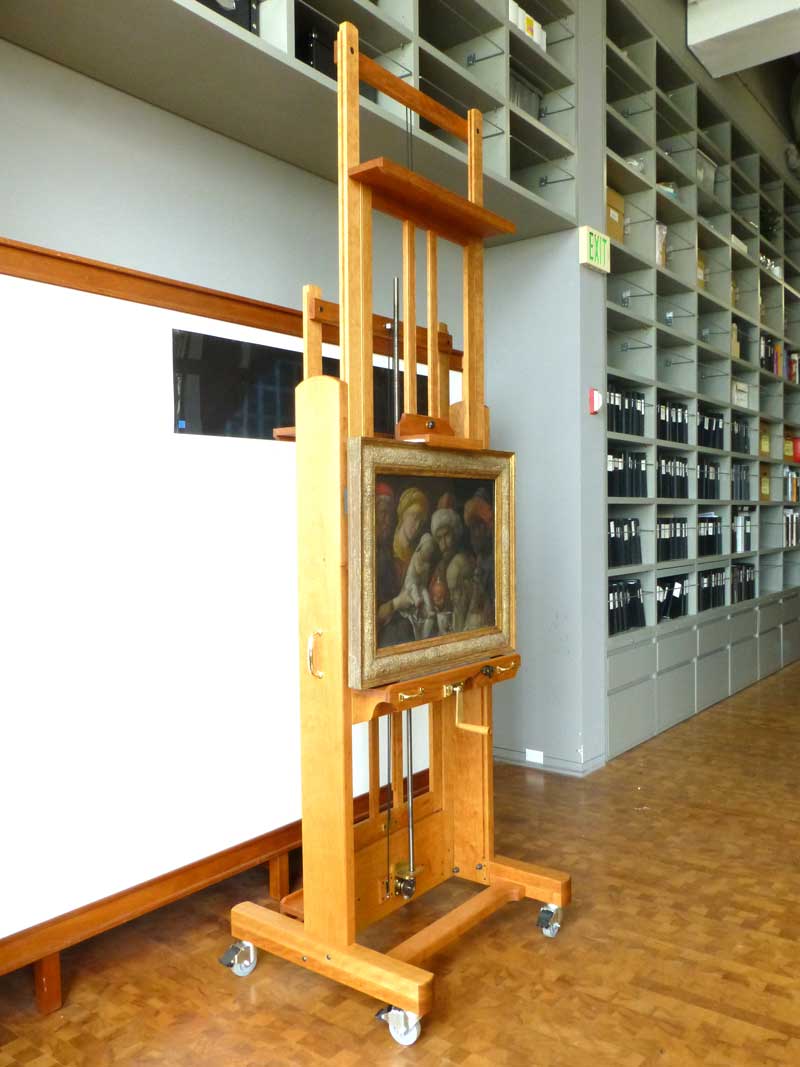 The CE 300 DS in use at J. Paul Getty Museum
Customized double-sided version